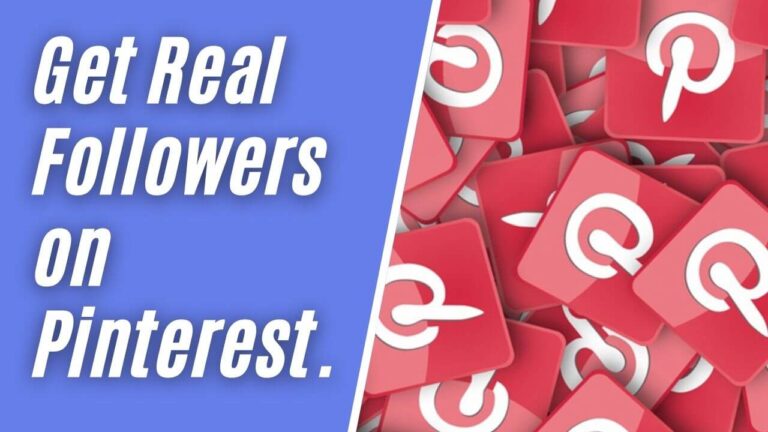 10+ (Legit Ways) To Get Real Followers on Pinterest Organically
July 28, 2022
If you want to know about how to get real followers on Pinterest organically, then you are in the right place. In this article, we are going to share with you the best Legit way to grow on Pinterest.
Pinterest is one of the best platforms for and also a game-changer for entrepreneurs, bloggers, and even large corporations. Many entrepreneurs and bloggers get so much benefit from Pinterest.
Pinterest has over 250 million active user base, which can be the best place for sales, marketing, etc. Total 78 percent say they find brand content useful and 70 percent of Pinners find new brands on Pinterest.
If your Pinterest account's followers are not increasing, then you have to apply some unique techniques, do not worry; we are here to help you to get more real followers on Pinterest.
So we suggest you read the full article to know all the techniques. Remember, all these techniques are genuine and practically proven.
#1 Be Active and Post Regularly
If you want to get followers on any social media platform, you have to be active and upload content consistently, and Pinterest also requires this.
Many people pin irregularly and low amounts of pin, so this is the main reason people can't get followers. So If you pin regularly and 10/15 pins per day, then you will get real followers massively.
Do not spam while pin; we suggest you pin manually. It takes time, but it will give you in return real and genuine followers on Pinterest. This the main key point if you want to grow on Pinterest.
#2 Know Who Uses Pinterest
You have to know who is using Pinterest; then, you can take a good strategy to grow. Do you know the majority of Pinterest users are women, and only 30% of users are men, but this figure is growing? Almost 50% of Pinterest users are live in the US.
Pinterest reaches women age between 25-54. So these are some facts related to Pinterest, which will help you. You can now plan your strategy, which will be beneficial for your business.
#3 Get Real Followers on Pinterest From Your Other Social Media
This method works for everyone who uploads genuine content on any social media platform. If you have any other social media accounts, then you can get real followers on Pinterest through stories, posts, or videos through Facebook, Instagram, telegram, etc.
Some people use this method when they just start a Pinterest account, which will not be beneficial for you, so we suggest you first consistently pin on Pinterest.
Then create boards properly and share your Pinterest account on other social media. If you follow this rule, then this method will be beneficial for you.
#4 Post Quality and Original Content
Pin regularly on Pinterest is not enough for growing; some people pin regularly, but their quality of pin is not good. This is also the main reason why people cant grows on Pinterest.
You have to post a high-quality pin means you must the title of that pin properly, which looks attractive, the quality of the image you will insert must be good,
You must write a description of the video properly, which must SEO friendly. If you post quality pins at least 10 per day, then your Pinterest profile gets real followers.
#5 Add Relevant Hashtag and Keyword
Pinterest is all about to discover. Pinterest essentially a search engine, so your content must be optimized for discoverability.
If you want your pin to reach more people so you must optimize your post properly. When you set a good title and description, you have to add hashtags and keywords properly because this is the backbone of any social media post.
Your keyword should be relevant to your title and description. If you add any other unrelated hashtag and keyword, then it will be a spam post. Pinterest may not reach this pin to different audiences. So be carefully choose hashtags and keywords.
#6 Name Pinterest Board Thoughtfully
Your Pinterest boards must be optimized for search engines. Make sure your all board's names are accurate and specifically describe their content.
We suggest you use appropriate keywords in the board's name. It will boost your pin to others. If you add appropriate keywords in the board's name, then you can increase real followers on Pinterest.
#7 Be Helpful and Positive
Kevin Knight, former head of Agency and Brand Strategy at Pinterest: "Positive sentiment goes a long way in showing how a Pin from your business can help [Pinners] in their lives,"
Your pin must be a positive pin. It can give you more engagement than others. If you have a brand or you are providing service, make sure you must pin positively, which helps others.
If you apply this technique, then you can get real followers on Pinterest.
#8 Publish Pin At Right Time
This strategy can be a game-changer for you. If you publish quality pins and also the following consistency, but if you do not publish pins at the right time, then it will not benefit as much as you are thinking.
We have a secret for you that most pinning at midnight and noontime, 11 pm is the most active hour of the day, so if you publish your pin in this time, then you can get more engagement in your Pinterest profile. This trick will help you to get real followers on Pinterest.
#9 Schedule Pin In Advance
If you want to maintain consistency, then you should use this feature. You can schedule your pin in advance.
It will help you to maintain consistency. Many big brands are using this feature when they see an upcoming holiday or festival.
Schedule a pin in advance can increase your brand value on Pinterest. You also apply this technique to get real followers on Pinterest.
#10 Hope On The Holiday
You must ready before the holiday or festival. It may be a big chance to get massive followers on Pinterest. Holiday like Mother's Day attracts more than 6 Million users to share gifts and ideas on the event.
Major holidays like Christmas and new year attract 33 million pinners and generating 566 pins every year, and share event ideas and gifts. So keep your eyes on this holiday, and this can be a game-changer if you use this technique properly.
#11 Promote Your Pin
If you have a special social media budget, then you can promote your pin by paid some money on the official site of Business Pinterest.
This is a great way to get more followers on Pinterest. But you have to follow some instructions which we have already given below.
First, you have to choose a pin that performs well and then promotes this pin and targets the audience. Your promoted pin will appear on the home page just like other pines.
This is a genuine and ethical way to get real followers on Pinterest. If you cant afford for paid promotion of your pins, then you can skip this method.
#12 Find Your Audience
Pinterest ad targeting cap[ability allows you to find new audiences based on keyword and interest. It is an excellent way to get to find out who is interested in your brand.
You can know the behavior of the audience so you can publish based on these techniques. Note, Many people are getting followers from third-party websites or agents who are giving these types of services.
So we strongly recommend you to don't use this method to get followers on Pinterest because this is unethical. If you get followers unethically, then Pinterest may ban your Pinterest account. So follow legit ways which we already provided above.
Conclusion
We hope you like our article on 10+ (Legit Ways) To Get Real Followers on Pinterest Organically. If you get benefited from this article, then share this article. Bookmark our website for more content like this.
You May Also Like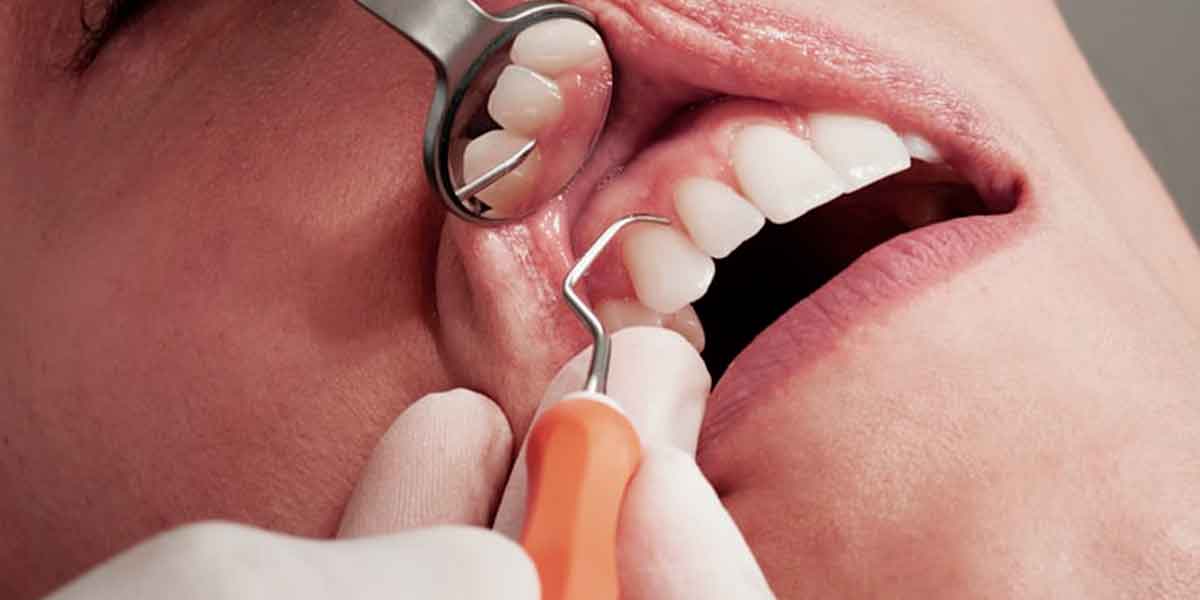 March 20, 2023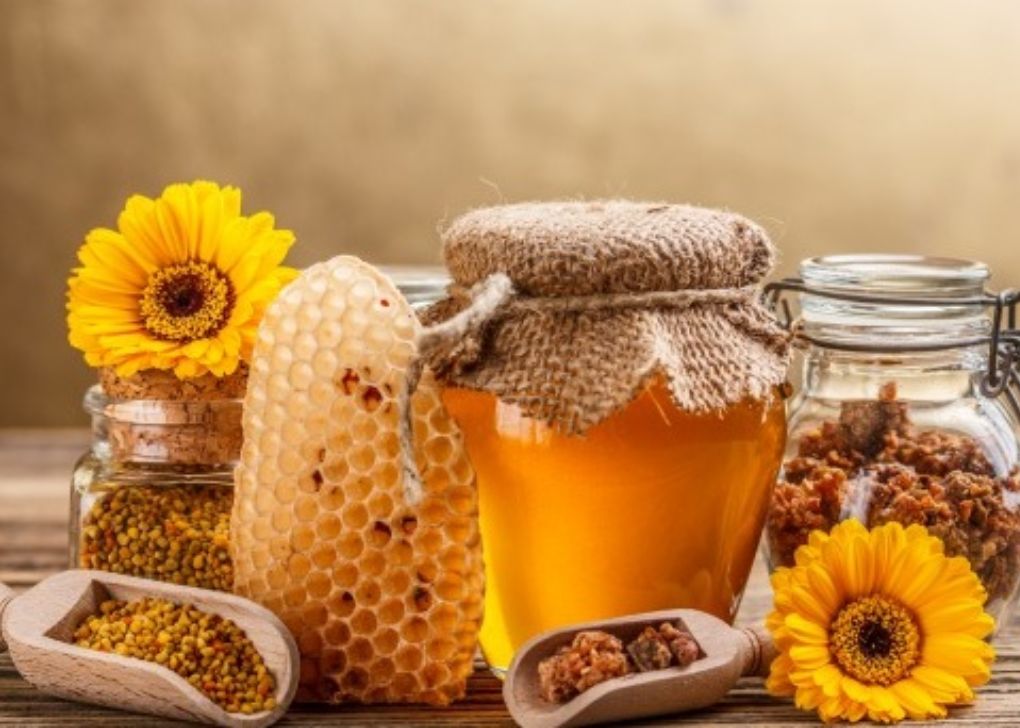 June 22, 2023