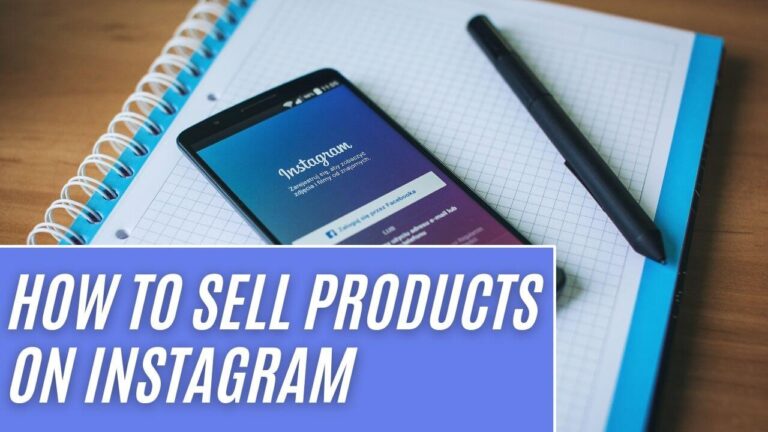 How To Sell Products On Instagram (Generate Passive Income) in 2022
July 28, 2022
Instagram was first launched as a photo and video sharing platform only for iPhone. After that, in 2012, Facebook bought Instagram, then Instagram started growing rapidly.
Now 1 billion people use Instagram every month, and 500 million people use Instagram story every day. So if you want to sell products on Instagram, then you make a good decision.
Instagram is growing so fast; Instagram is getting high audience retention. Many people have Instagram addiction; they can't live without opening Instagram at least once a day.
Nowadays, people are using Instagram most than Facebook and WhatsApp. So you can use this opportunity to start your online business on Instagram.
Brands like Amazon, Apple, SAMSUNG are started their business on Instagram. This article will help you most if you want to know about how to sell products on Instagram and make passive income.
In this topic, we researched a lot and found some helpful facts and tips to sell products on Instagram smartly and easily. Read this full article and apply all these tips, and you can easily sell your products or service.
This article will be updated regularly with new tips and facts on how To sell products on Instagram. Therefore, to learn new things daily, check this article.
We suggest you read all these facts related to Instagram because all facts are related to marketing, giving something creative idea to sell on Instagram.
1 billion People using Instagram in the world every day 500 million people use the Instagram Story feature on Instagram, 52% of users are female, and 42% of users are male.
200 million users visit at least 1 business profile every day. An Instagram user spends an average of 28 minutes per day.
Instagram potential advertise reaches 849.3 Million users.
1/3 of the most views stories from the Business profiles on Instagram post 2.5 stories on Instagram.
Instagram advertisers can reach a youth audience of 53 million.
How-to related content is most popular on Instagram.
#1 Switch To Business Profile
This is the first step to start your business on Instagram. You just have to switch your account to a business profile; this is a very simple and most important step.
But many people do not enable this feature. If you want to know how to enable a business profile, then follow the below-provided instruction.
First, open your Instagram app, then login into your account.
After that, go to your profile, then tap on Edit Profile-Switch to Business Profile.
Then choose your business and select, That's it.
Now you have a business profile if in the case in future, you want to switch into personal account, then go to Instagram Settings-Account-Switch to Personal account.
There are many advanced and extra features in the Business account. By using the Instagram Insights feature, you can track how much engagement you are receiving.
You can track your follower's growth statistics. You can check how many new people visited your account, how many taps on your web site's link, Email button tap, call button taps.
These are the most important features if you want to sell products on Instagram.
#2 Reach To Your Consumer by Hashtag
Hashtags are the backbone of your Instagram post if you have a new account. The hashtags can help you to get more customers organically.
You just have to use hashtags carefully because if you added some hashtag that is unrelated to your product, it can decrease your brand value.
Use only those hashtags which are related to your products and use only 5-10 hashtags.
Don't use too many hashtags. It may look spam post. You can create your brand name hashtag that must be completely new. It will increase sales on Instagram.
#3 Start Promoting Your Product on Instagram Ads
If you have a special budget to promote your products, then you can promote your products on Instagram by ads.
If you are using Instagram daily, then you already know some advertisements you see on your home page "Sponsored" and some advertising you see while scrolling through your story, so if you promote your products, then your ads will also show to others like this.
But if you already plan to promote your products, you have to do these tips while promoting. The image or video you make for promotion must attractive and easy to read or watch.
You can filter your ads by which category of people you want to show. Many big and small brands are running their ads on Instagram.
If you can afford a social media promotion budget, this method will help you a lot and easily sell your products on Instagram.
#4 Make Your Instagram Profile Attractive
You have to make your Instagram profile more attractive. When we say attractive, then many things come under attractive.
First, you have to set a good Profile photo, which means your brand's logo, which must be attractive; it can grab the audience's attention.
You have to set a well-crafted bio, which must be in professional words. A good bio can increase your brand value. Make your bio simple, easy to understand, and explain only those things you want to offer.
If you have a website, then add in your bio it will look more professional. You can add your email address, and if you want to share your business phone number, you can also add it and create trust among your audience.
#5 Post Quality Photos and Videos
Remember one thing when you post a photo or video, the quality must be good. Your post must be simple and easy to understand.
If you post good quality photos, then your brand value will increase and your sale also. If you upload good quality photos and videos, then your sell will increase rapidly.
#6 Product quality
If you apply all these techniques, but your product quality is not good, then people will not buy from you. Many people decrease their product quality to get more profit, but you can not sell in the long term.
If you want to sell your product on Instagram, then make a good quality product that must be beneficial for you and your consumer. If you maintain your product quality, then your sell will increase rapidly.
#7 Establish Partnerships with Instagram Influencers
This is the most effective method to sell your products. There are many Instagram Influencer who can promote your product.
If you have the budget to sponsor someone, then you can do it. This will give you a good response. Now many big brands are using this method. Many Instagram influencers have
#8 Build Trust
Someone Said, "Trust is The Most Expensive Thing in The World, Cheap People Can't Afford it." If you want to sell your product, then build trust among your consumer.
Do not try to fraud with them; you can lose consumers. If you succeed in build trust, then your consumer can advertise your brand in they are family or friends.
Many people want to get money insanely, so they lose their consumers' trust, which negatively affects the long term.
Create transparency from order to delivery of the product. Then, you can grow rapidly.
Conclusion
We hope you like our content on "How To Sell Products On Instagram (Generate Passive Income) in 2021".
We researched a lot of things to write this blog so share this article with your friends. Bookmark our website to get more content like this.
If you have any questions or suggestions related to this article, please don't hesitate to contact us. We're here to help!
You May Also Like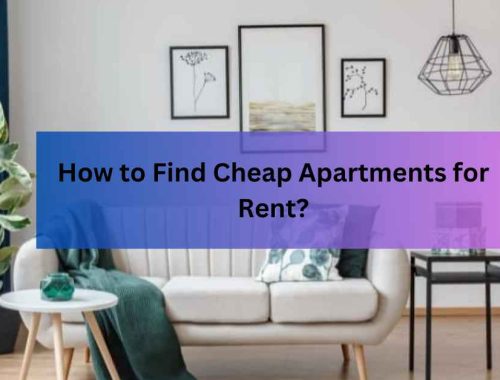 July 20, 2023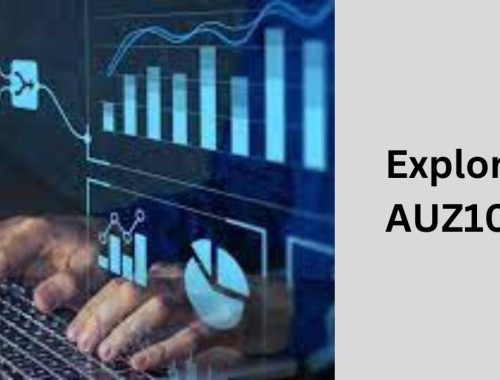 September 6, 2023