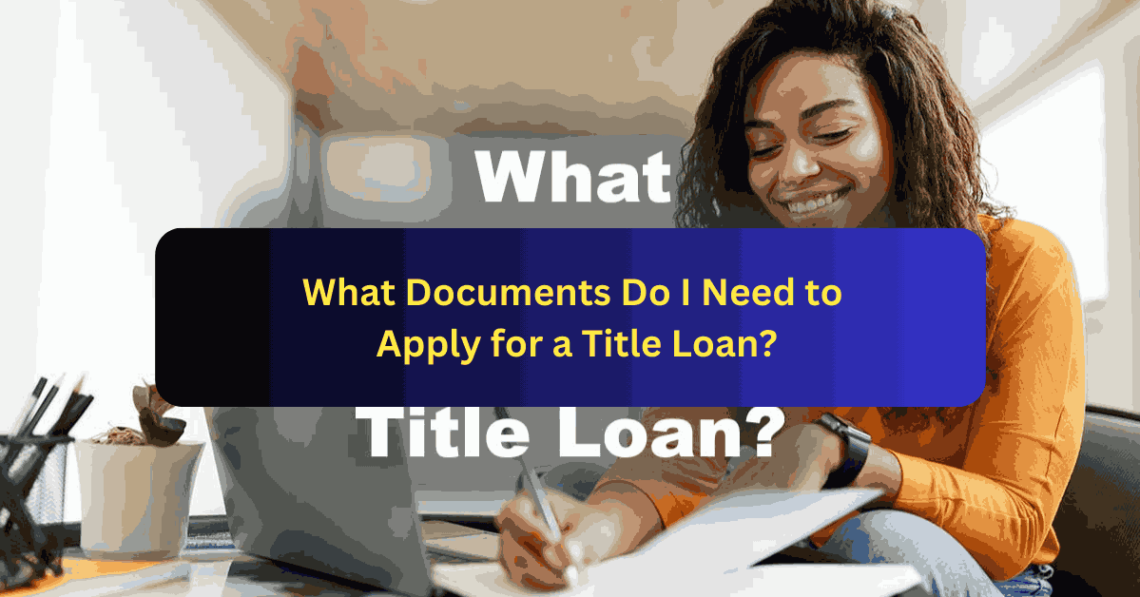 What Documents Do I Need to Apply for a Title Loan?
November 15, 2023
If you need finances, you can use your vehicle as collateral to secure a title loan. Lenders require proof of vehicle ownership and your ability to repay the loan. The documents needed to apply for a title loan may vary depending on the lender and state regulations. Here are the commonly requested documents:
Government Issued ID
This ID could be a driver's license, state-issued identification card, or passport. It verifies your identity and must match the name on the vehicle's title, confirming you as the sole owner of the car.
The ID also helps lenders ascertain your age, as you need to be at least 18 years old to qualify for a title loan. While certain requirements may vary by state and lender, a valid government-issued ID remains a constant requirement across all platforms.
Vehicle Title
A vehicle title bearing your name is necessary to prove you as the legal vehicle owner. It demonstrates your right to use the vehicle as collateral for the title loan. It is helpful to the lender in verifying the value of the collateral before approving the loan.
The vehicle title must not have any outstanding loans or liens. The lender holds on to the vehicle title once the loan is issued until the loan is repaid in full.
Proof of Insurance
Some lenders require proof of insurance to lower their risk, confirming that the vehicle used as collateral is covered in case of an accident or damage.
This proof usually needs to indicate comprehensive and collision coverage. Requirements can vary among lenders. Applicants who don't already have insurance may be required to secure it before the loan is approved. 
Proof of Residence
Proof of residence confirms your current address, assuring the lender can contact you during the loan period. This proof takes the form of a utility bill, such as electricity or water, a lease agreement, or a mortgage contract, but other forms of documentation like bank statements or credit card statements could also suffice.
The document must bear your name and current address to be termed valid. Proof of residence also helps to confirm your identity, adding another layer of security for the lender.
References
Some lenders may require you to provide references who can vouch for your character and reliability. Depending on the lender, you may have to produce references outside your immediate family such as an employer or business associates.
Your references can provide information about your employment status, credit history, vehicle condition, age, and mileage. They can also help confirm your residency by providing proof of your address. 
Apply for a Title Loan Today
To apply for a title loan, research the terms and conditions and perform due diligence to learn how the loan works. Find out about the interest rates, repayment terms, and additional charges before applying for the loan.
Gather the required documents, complete an application online or in person at the lender's offices, and submit your paperwork. Ask questions and clarifications before signing for the loan. Verify that you are working with a trustworthy and reputable title loan lender. 
You May Also Like
October 4, 2022