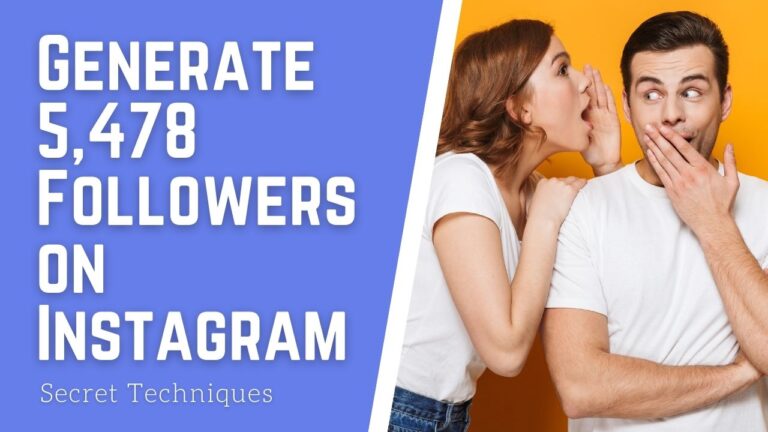 Instagram Promotion – Generate 5,478 Followers on Instagram (Secret)
September 13, 2022
Today, I'm going to show you how you can promote your Instagram profile for free and get more followers on Instagram account. Let's know in detail which Instagram promotion secret they are.
If you're a beginner and looking for a way to grow Instagram followers fastly? Then definitely, these Instagram promotion techniques will help you for a long time.
Even I have followed those techniques myself, and you will be surprised to see the result I have got. Here is the result:
By following this secret, I have increased 5,478+ Instagram followers in about 1 month, and I have increased the rest of the followers by following the auto technic method.
Now you must be thinking, can I increase as many Instagram followers like you? Yes, Even you can grow more followers than me.
But,
You need to read this article till the last, only then will you be able to know all the secrets accurately and increase the followers on your account. So let's start.
#1 Promote Your Instagram Profile on Quora
Quora is a question and answer site where you can ask an answer to a question, or you can answer a question.
You won't believe that with quora, you can take millions of traffic to your Instagram profile.
Here are the Traffic Stats of Quora from ahrefs: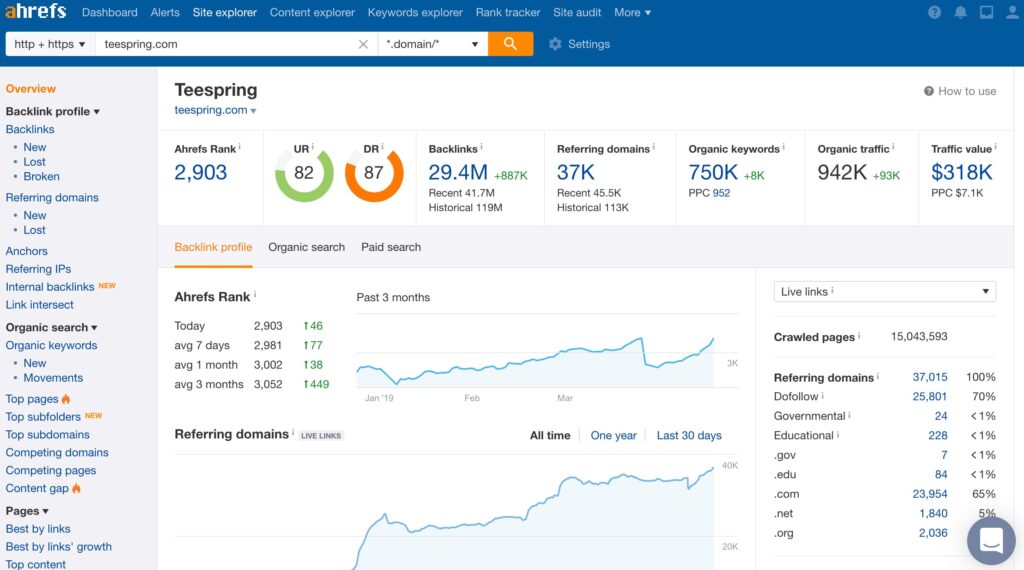 As you saw in the photo, quora get 61 million+ traffic every month, and World Wide Quora Ranked is #577, according to the ahrefs.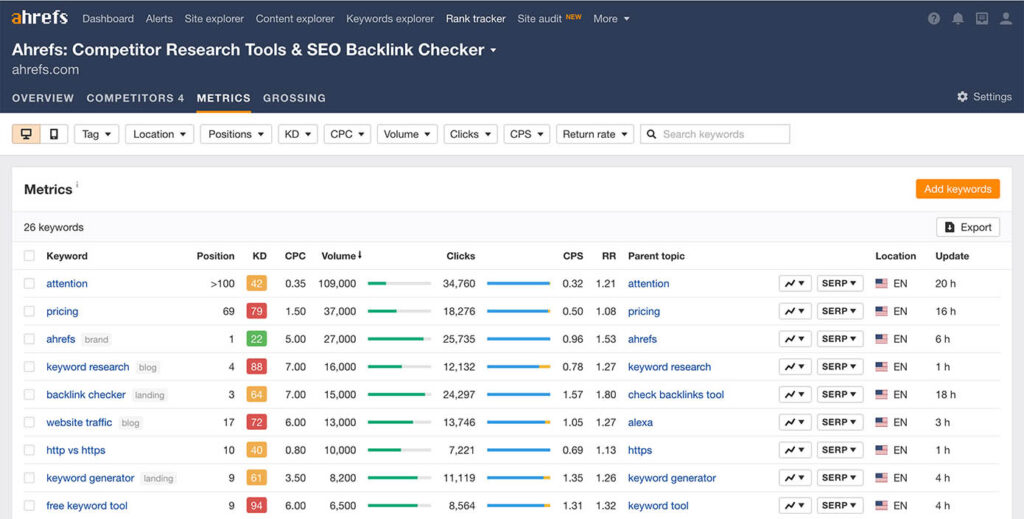 To get traffic from Quora to Instagram profile, you have to answer some questions that relate to your niche.
For example, If your niche is related to food, then you have to find some questions related to food on Quora.
After getting the questions, you will have to answer those questions in depth. After writing the answer, you need to write something about your Instagram profile below that answer. Here is the example:
"If you like it, then Upvote, and you can follow us on Instagram as well, we share food-related information there too."
After writing this, you need to provide your Instagram username or Profile URL there.
But one thing you have to keep in mind is that you do not have to give the URL of the Instagram profile in every post.
Otherwise, your quora account will be banned, because you are spamming, you can maintain a ratio, after every 6 posts you have to provide the URL of your profile.
And in other posts, you can use the username, along with that your account will also be safe.
I have answered 13 questions in Quora so far, and you can see the traffic on my answer:
But do you know that? There are many people like you who give answers related to your niche, and you will get many such questions, on which people have already answered.
And when you answer that question, your answer will appear below. In such a situation, when your question is below, you will get fewer views.
So what I do in such a situation?
First of all, you have to see all the answers.
Then you have to write the answer to that question in full depth if a member has written an answer of 50 words in front. To defeat him, you must write a larger answer than that.
After doing this, follow the steps above. I guarantee that you will start getting results as soon as possible.
If you answer at least 10 questions, and you get at least 500 views on your answer daily. So at least 50 people out of 500 will surely follow you.
If we divide in a month, you will easily get 1,500 followers from Quora monthly.
#2 Promote Your Instagram Account Through Facebook
Who does not know about Facebook in today's time, it is the king of social media. According to Similarweb, Facebook gets 24+ billion traffic a month.
If you work properly on Facebook, you cannot imagine how many followers you will get. So don't underestimate Facebook.
There are 2 popular ways to get followers from Facebook:
You can gain targeted followers by running ads on Facebook.
You can promote your Instagram account by connecting to the Facebook group.
If you are thinking of following these methods to increase followers, then you are wrong because these methods are the worst.
Why are these methods the worst?
Facebook Ads: If you run ads on Facebook, there are very few chances that you will get active followers and who are related to your niche, and it also costs a lot of money.
Facebook Group: Whenever you search for niche related groups on your Facebook account, you have to request them to join that group. Without request, you can't join many groups.
So what are the ways to increase Instagram followers with Facebook?
Create your own page on Facebook and share valuable content based on your niche and also use some hashtags in your Facebook page posts.
This will give you a lot of reach in a short time, you have to follow this process until your Facebook page has more than 100 followers.
Once you have completed 100+ followers on your Facebook page, after that, you have to divide the valuable content into two parts.
For example: If your niche is related to cooking, then you must provide valuable information about each recipe.
And in the last 2 lines, you have to say. If you want to taste like a hotel in this recipe, I have shared this secret on my Instagram account. And put your Instagram username or profile link there, such as:
( Username: your username )
( Here is the username of my account: your username )
( Check out on Instagram: your username )
You have to try to use only Instagram username in every post. If you use the link on a post, Facebook will not give you as much reach.
You can also add a button to your Facebook page so that users can access your Instagram profile through that button.
#3 Promote Your Instagram Profile Through Blogger
Blogger is a platform where you can share information related to tech, news, workouts tutorial, and recipes, etc with people. According to SimilarWeb, Blogger gets 62.50 million traffic a month.
\
If you are interested in something, and you want to share it with people, or you want to grow your Instagram account, then Blogger is the best option for you.
Where you can create a professional blog for free, share quality content with people through that blog. Suppose you have successfully created a blog on Blogger.
Now you have to share such quality content on that blog to help people. For example, you can share information related to exercise or recipes with people on your blog.
Exercises and recipes are just one example; you can share information related to any other niche with people. But keep in mind, you have to share such information with people, which will help them.
I have given you an example below; According to that, you have to make your blog post, the most important thing you should follow before publishing the blog post.
After giving complete information in the blog post, you need to write 2-3 lines about your Instagram profile in the last blog post. Here is the perfect line for you:
Then you have to select the Instagram Profile keyword and follow the steps shown in the photo.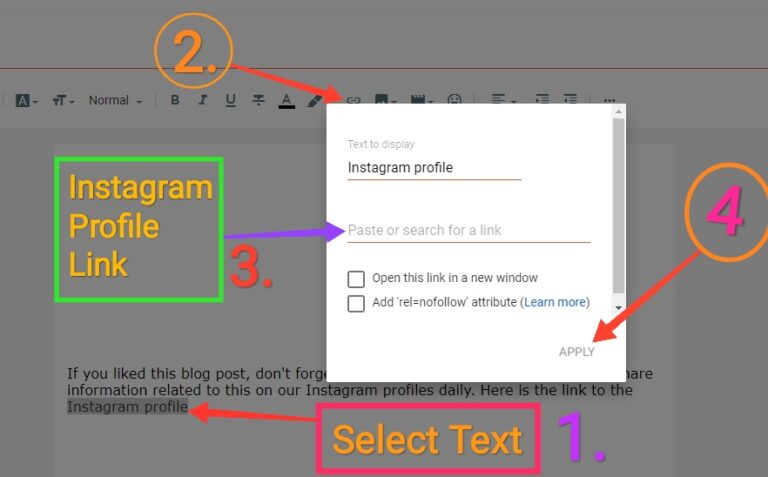 After following all the steps, the blog post has to be published. Now you have to publish the rest of the posts by following these steps.
As soon as people visit your blog post, they will definitely check your Instagram profile, and he will definitely follow your Instagram profile.
You May Also Like