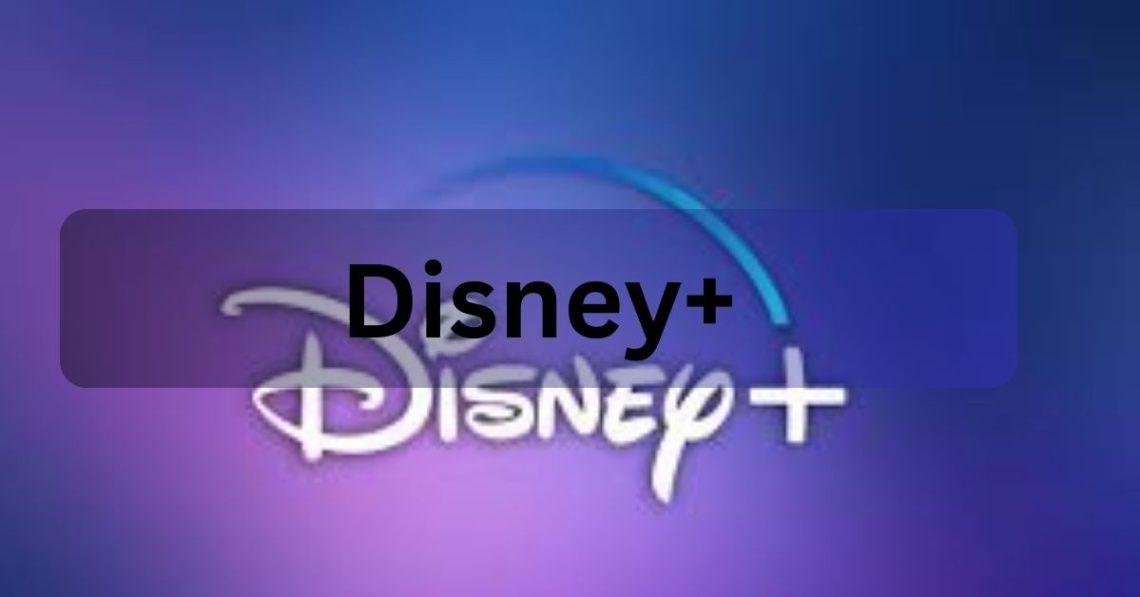 Disney+: Unlocking the Magic of Endless Entertainment
July 27, 2023
Table of Contents
In today's digital era, the demand for streaming services has skyrocketed, and Disney+ has emerged as a front-runner in the realm of online entertainment.
Boasting an extensive library of beloved classics, original content, and exclusive titles, Disney+ has quickly become a household favorite for all ages. In this article, we will explore the magic behind Disney+ and why it continues to captivate audiences worldwide.
A Streaming Sensation
Disney+ burst onto the scene in November 2019, captivating audiences with its diverse collection of content.
From heartwarming animated classics like "The Lion King" to action-packed Marvel blockbusters, the platform's lineup appeals to a wide range of tastes and preferences. As a result, Disney+ has cemented itself as a streaming sensation, attracting millions of subscribers globally.
Unparalleled Access
One of the standout features of Disney+ is its unparalleled access to a treasure trove of timeless classics and modern hits.
Subscribers can indulge in the magic of Disney's animated masterpieces like "Snow White" and "Aladdin," while also delving into the Star Wars saga or the Marvel Cinematic Universe. With new content regularly added, the platform ensures there's always something fresh to explore.
Exclusive Originals
In addition to its extensive library, Disney+ sets itself apart with exclusive original content. From captivating series like "The Mandalorian" to heartwarming films like "Soul," the platform continues to deliver exceptional, never-before-seen productions.
By investing in original content, Disney+ solidifies its status as a hub for unique entertainment experiences.
Seamless User Experience
Disney+ prioritizes user experience, providing a seamless and user-friendly interface. Subscribers can easily navigate the platform, finding their favorite titles with ease.
The incorporation of personalization algorithms ensures that recommended content aligns with individual preferences, creating a tailor-made viewing experience for each user.
Multi-Device Compatibility
To cater to the modern viewer's needs, Disney+ optimizes multi-device compatibility. Subscribers can access their accounts on smartphones, tablets, smart TVs, and desktops, allowing for on-the-go entertainment and flexible viewing options.
Global Expansion
Disney+ rapidly expanded its reach to different corners of the globe, tapping into international markets and diverse cultures. Through strategic launches and localization efforts, the platform broke cultural barriers, becoming a global household name and uniting audiences through the power of storytelling.
Parental Controls and Family-Friendly Content
Recognizing the importance of a safe digital environment, Disney+ offers robust parental control options. Parents can curate suitable content for their children, ensuring a family-friendly streaming experience that can be enjoyed with peace of mind.
Collaborations and Crossovers
Disney+ doesn't shy away from creating exciting collaborations and crossovers. By integrating characters and storylines from various franchises, the platform creates a sense of interconnectedness, delighting fans with unexpected surprises and engaging narratives.
Engaging Extras
Beyond the shows and movies, Disney+ enhances the viewing experience with engaging extras. From behind-the-scenes documentaries to director's commentaries, subscribers gain insights into the creative process, fostering a deeper appreciation for the content they love.
The Future of Disney+
As Disney+ continues to grow and evolve, it shows no signs of slowing down. With an ever-expanding roster of content and a commitment to innovation, the platform remains at the forefront of the streaming revolution.
The Disney+ Effect: Reshaping the Streaming Landscape
This heading would explore the impact of Disney+ on the streaming industry and how it has influenced the strategies and offerings of other streaming platforms in response to its massive success.
Disney+: Beyond the Screen – Exploring Merchandising and Theme Parks
Under this heading, we delve into how Disney+ has expanded its brand beyond the digital realm, leveraging its content to create merchandising opportunities and enhance experiences at their iconic theme parks.
Navigating Competition: Disney+ vs. Other Streaming Giants
This heading would compare Disney+ with other major streaming services, analyzing their strengths, weaknesses, and unique offerings to understand the fierce competition in the streaming market.
Conclusion
Disney+ has undoubtedly made a profound impact on the streaming landscape, offering a unique, family-friendly, and immersive entertainment experience.
Through its extensive library, original content, and seamless user interface, the platform has earned its place as a beloved source of joy and inspiration for audiences worldwide.
With its future looking bright and promising, Disney+ will undoubtedly continue to weave its magic and unlock the wonders of endless entertainment for years to come.
So, whether you're young or young at heart, there's no better time to jump aboard the Disney+ train and embark on a journey through the captivating world of storytelling and imagination.
FAQ:
1. Can I download content for offline viewing on Disney+?
Yes, Disney+ allows subscribers to download select titles for offline viewing. This feature comes in handy for users who wish to watch their favorite shows and movies without an internet connection, such as during flights or road trips.
2. Are there parental controls for individual profiles?
Absolutely! Disney+ offers robust parental control settings for each profile, allowing parents to set content restrictions based on age appropriateness. This ensures a safe and family-friendly viewing experience for younger users.
3. Can I stream Disney+ on multiple devices simultaneously?
Yes, Disney+ offers flexible streaming options. Subscribers can stream on up to four different devices simultaneously, making it ideal for households with multiple viewers who want to enjoy their favorite content at the same time.
4. Does Disney+ support 4K Ultra HD and HDR streaming?
Yes, Disney+ supports 4K Ultra HD resolution and HDR (High Dynamic Range) streaming for compatible devices and content. This allows subscribers to enjoy stunning visuals and vibrant colors for a more immersive viewing experience.
5. Are there any regional variations in Disney+ content?
While Disney+ aims to provide a consistent content library worldwide, there might be slight variations in the available titles due to licensing agreements and regional regulations. However, the platform ensures a substantial selection of beloved classics and original content across all regions.
You May Also Like